Environs
ULLDECONA
Ulldecona, Alcanar and Sénia were born like border towns. Its historical center, sorrounded by walls until XIXth century, has the typical form of the Roman cities. One of the most attractive characteristics to the traveller are the extended horizontal windows and the pulleys to raise the wheat of the oldest houses.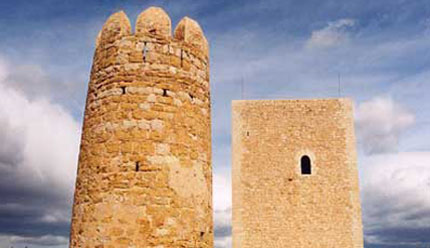 SANT CARLES DE LA RÀPITA
The town of Sant Carles de la Ràpita, located in the south of the Delta de l'Ebre, offers an ideal mixture of sea and mountain. It has become a strategic point from which to visit the Delta and its environs. Its main attractions are the sunny beaches and its superb gastronomy, as well as a great variety of activities and excursions: windsurf, wakeboard, fishing, etc.

LES CASES D'ALCANAR
The marine district of Les Cases is a very calm fishing town, in which there are plenty seafood restaurants. The fishing district of Les Cases d'Alcanar, in spite of the impulse of the tourism, still maintains a close marine atmosphere in its corners and houses, painted mainly white, giving the village a luminous and clean look.

PEÑÍSCOLA
Peñíscola, placed in the north of Valencia, is a privileged spot of the Mediterranean, between the forest surfaces and the typical cultures of the area: orange trees, olive trees and almond trees. The old city is crowned by the residence of Pope Benedict XIII, a XIVth century castle placed in an imposing rock, 64 meters over the blue sea.

VINARÓS
Vinarós is a town by the sea, situated in the region of Bajo Maestrazgo, that limits with Tarragona. It is enjoyed its magnificent climate, gastronomy (specially its well-known prawns) and beaches, of more than 12km of coast and small coves. Without forgetting its splendid carnival and the celebrations of San Juan and San Pedro.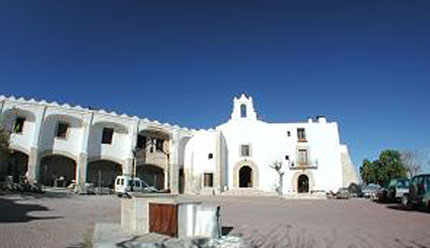 BENICARLÓ
Benicarló, a town of marine, agricultural, industrial and touristic character, counts on a large cultural and leisure supply, in which its gastronomy is remarkable, and also its commercial activity and surroundings, ideal to practice several kinds of sports.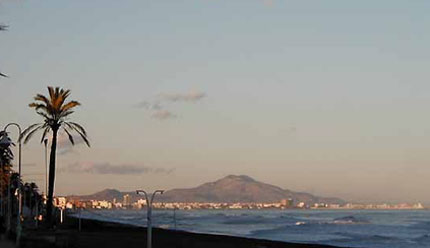 DELTA DE L'EBRE
Delta de l'Ebre is the biggest humid zone of Catalonia, with its 320 km of surface. Its landscape has a strong and unique personality, with its totally flat earth combined with the cultures, fruit trees and the wide rice fields. In the coast there is one of the most attractive lacustrine landscapes of the Mediterranean, with magnificent pools of canes and rushes.
The Park organizes bycicle excursions in the main protected areas.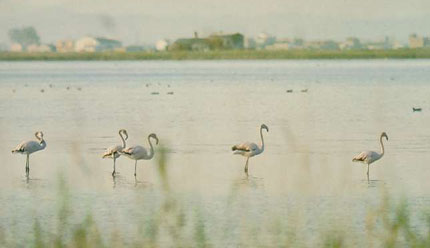 PANORAMIC CLUB DE GOLF
If you are staying at Cal Naudi, you will have a special discount at Panorámica Club de Golf, only 12 km. from the hotel, and considered nowadays as one of the best golf &country clubs of Spain.
tel. +34 964 49 30 72
Web: www.panoramicaclubdegolf.com